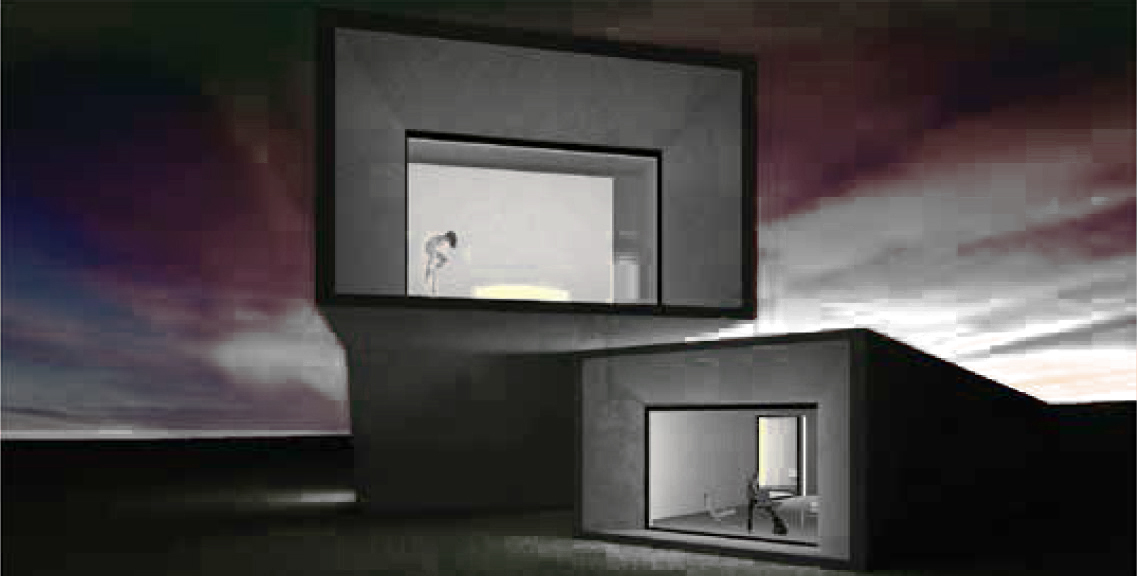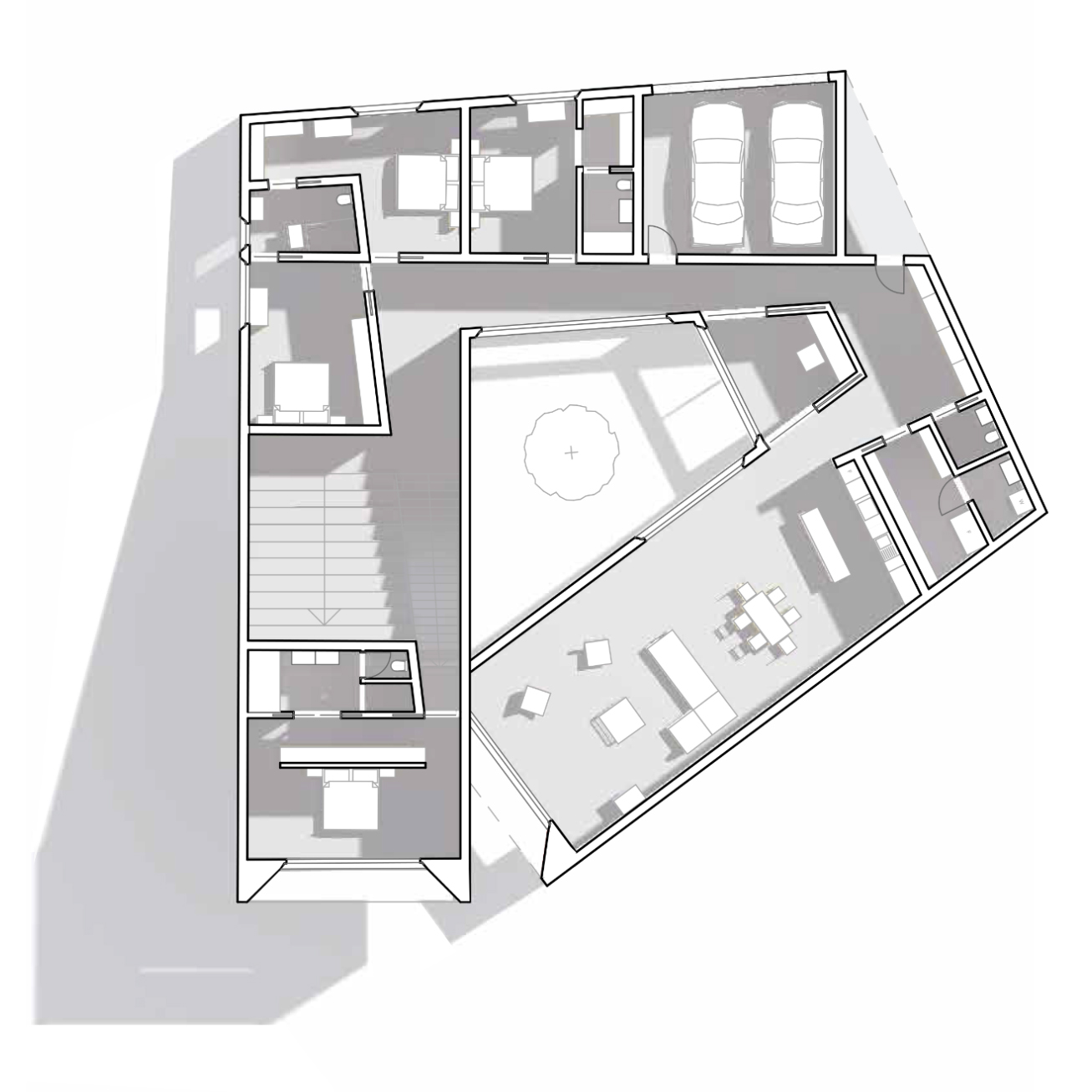 D House
I have done the concept and design of this project and used it to learn ArchiCAD and Artlantis software programs.
This would be my ideal house. The concept of the house is to be one continues space, folding itself to create a private court yard, bringing light within the house and creating view between different sections of the house. The bigger windows are mean to be opened towards a view. This project could be adapted to any topography.
The technical aspect are envisioned to use ecological warming system as well as Minergie installations. The big openings would be oriented southwards allowing natural heating during the day and  the water system would be reusing clear water for the water closets flushes.
J'ai conçu le concept et l'idée de ce projet pour apprendre à utiliser les programmes ArchiCAD et Artlantis.
Cette maison serait ma vision d'un maison idéale. Le concept de la maison est d'être un espace continue, se pliant sur lui-même pour former une cour intérieure et permettant d'apporter de la lumière dans tous les espaces. Les grandes fenêtres invitent le regards aux vues extérieures. Ce projet peut être adapté à tout type de typologie.
L'aspect technique imaginé serait d'utiliser un système écologique de chauffage ainsi que des installations Minergie. Les grandes baies vitrées seraient orientées vers le sud, permettant le réchauffement naturel de la maison durant la journée. Le système d'eau réutiliserait l'eau usée des eaux claires pour le système d'évacuation d'eau usée des salles de bains.