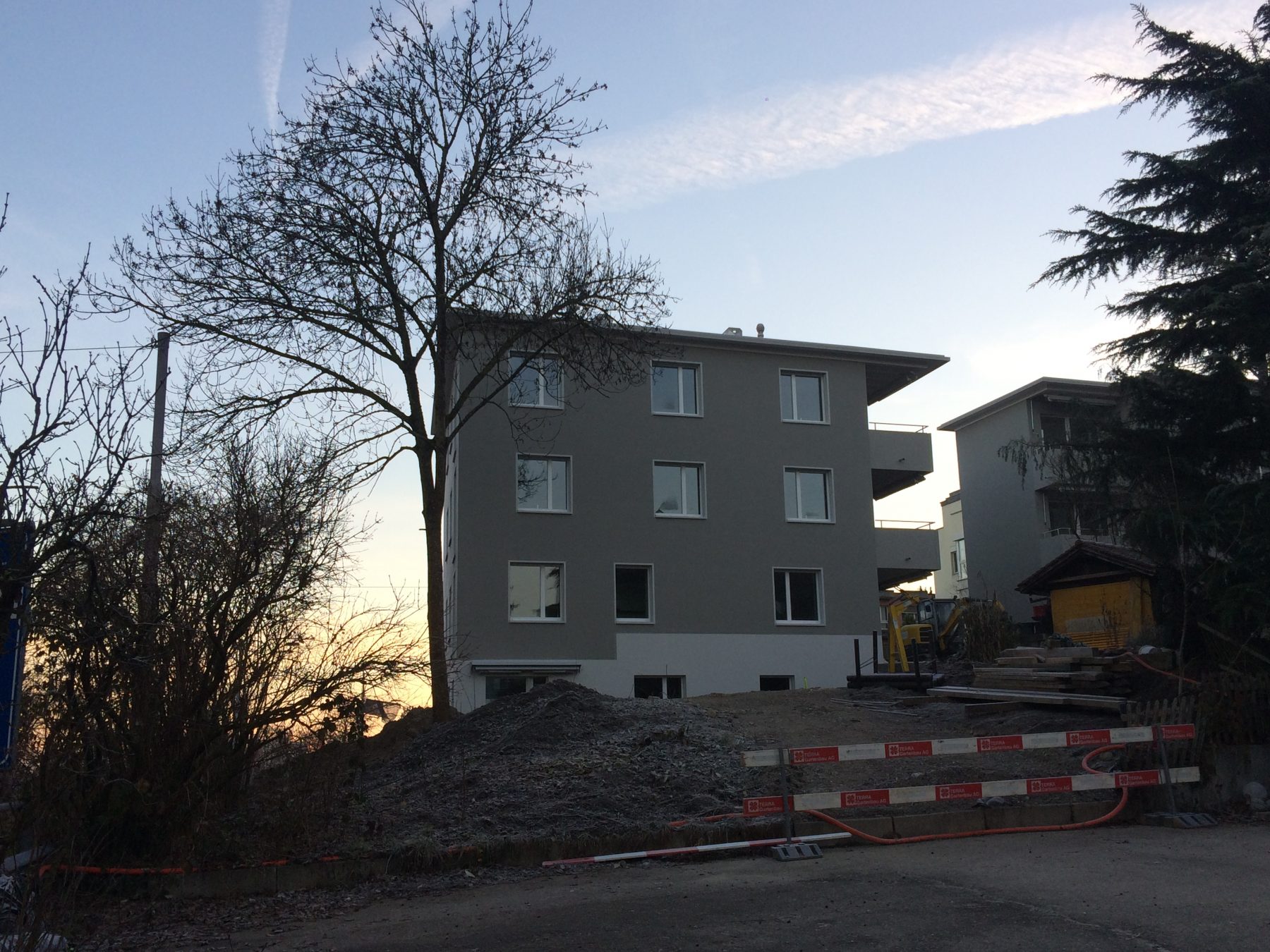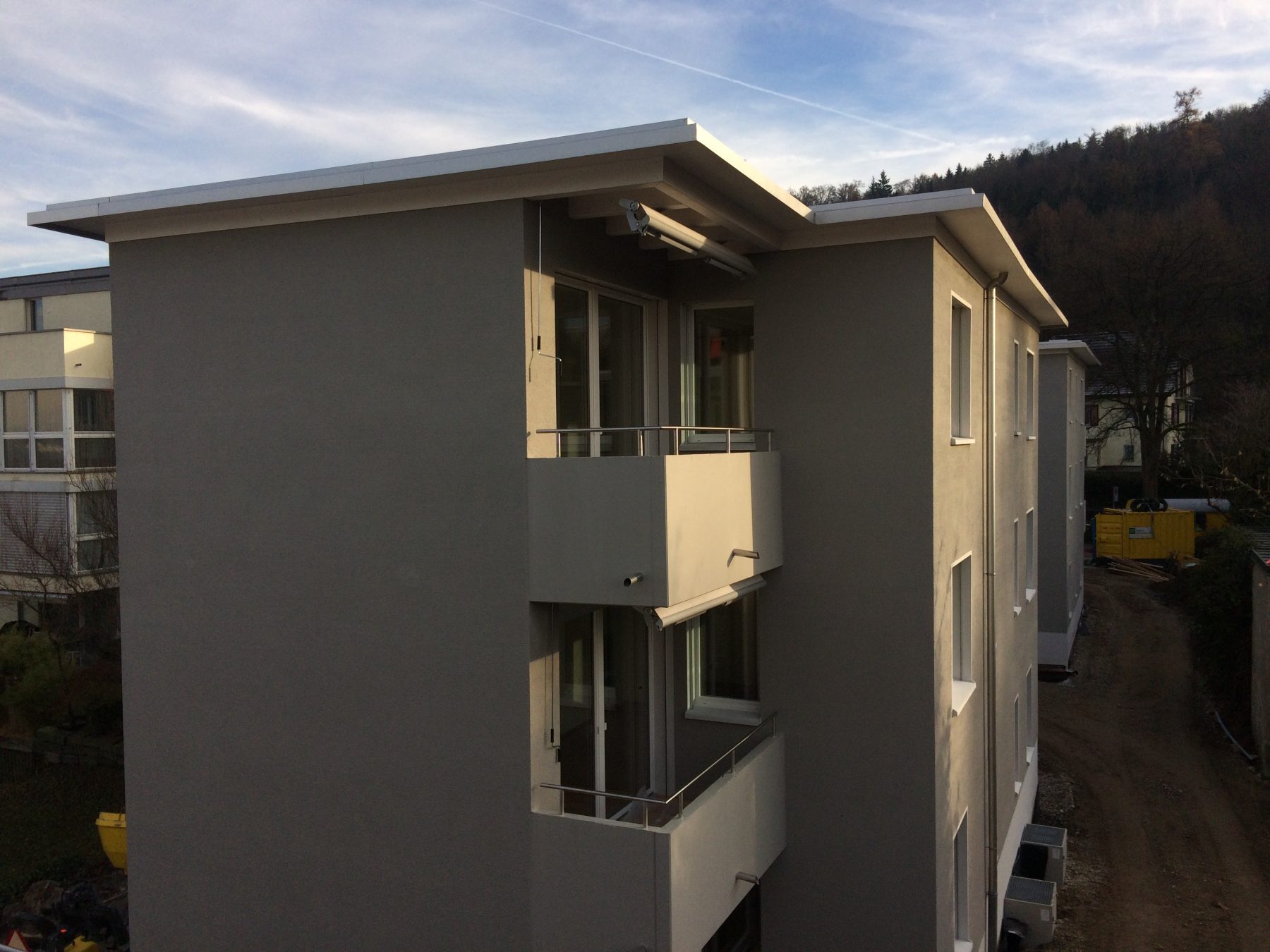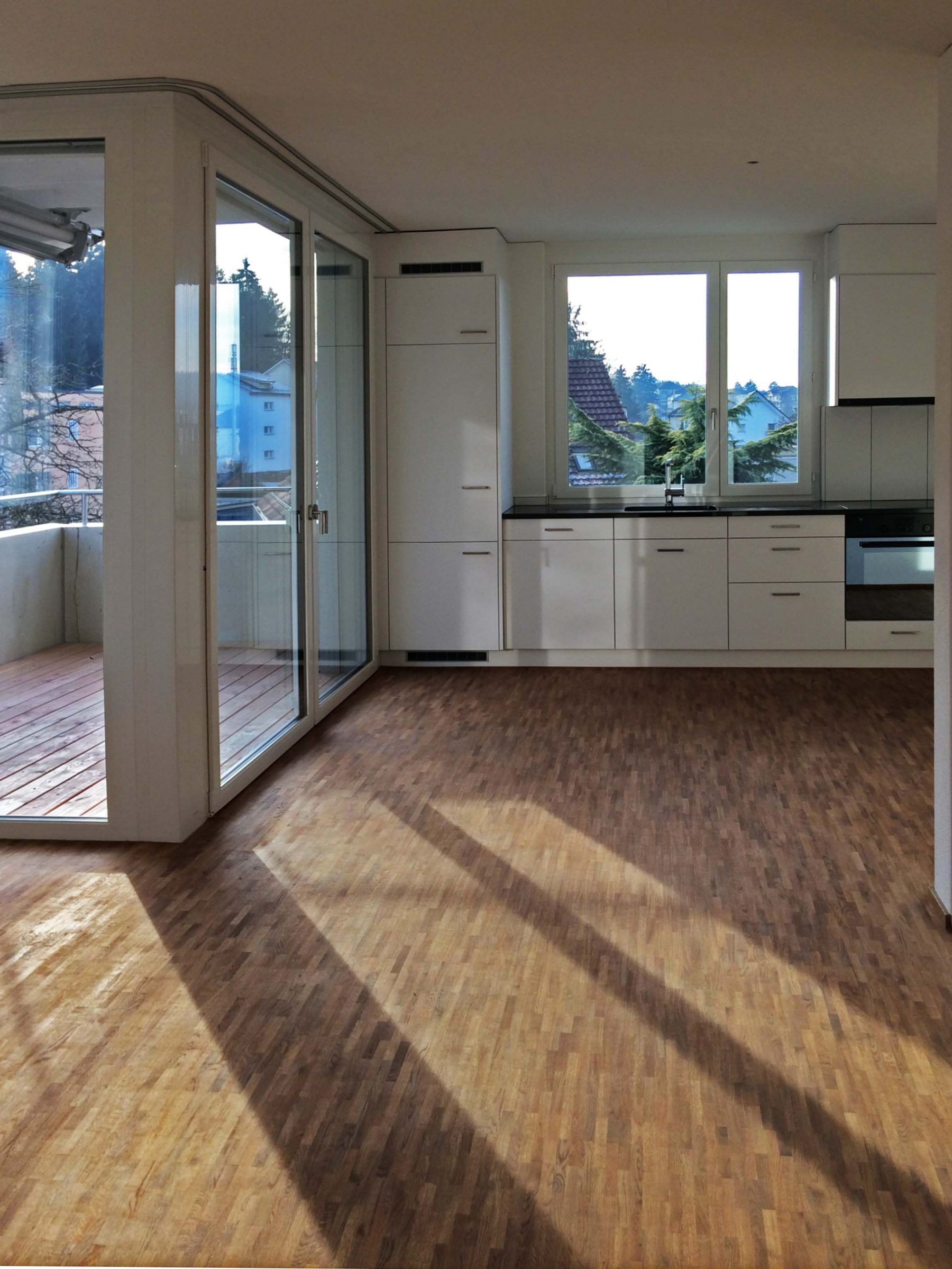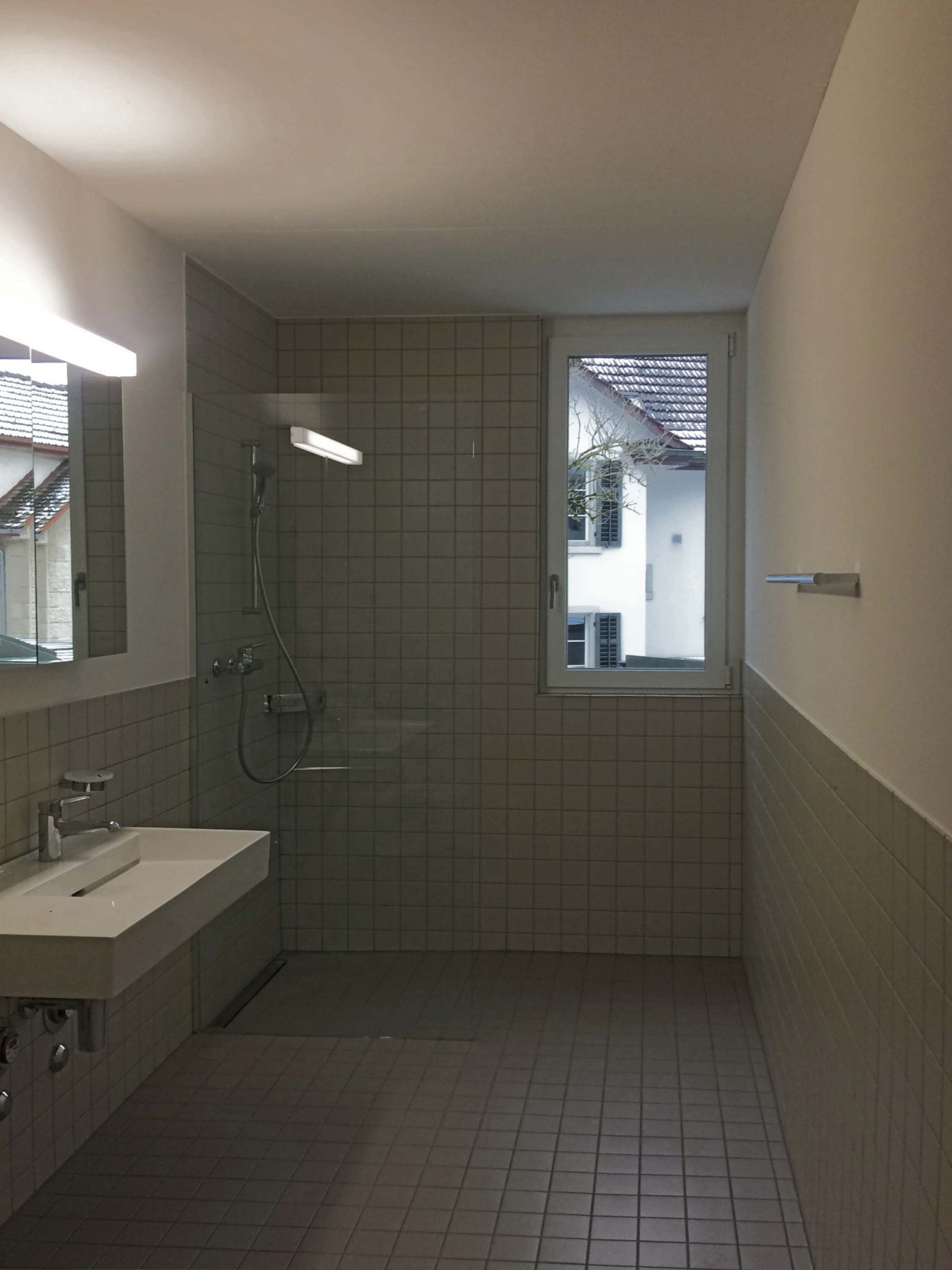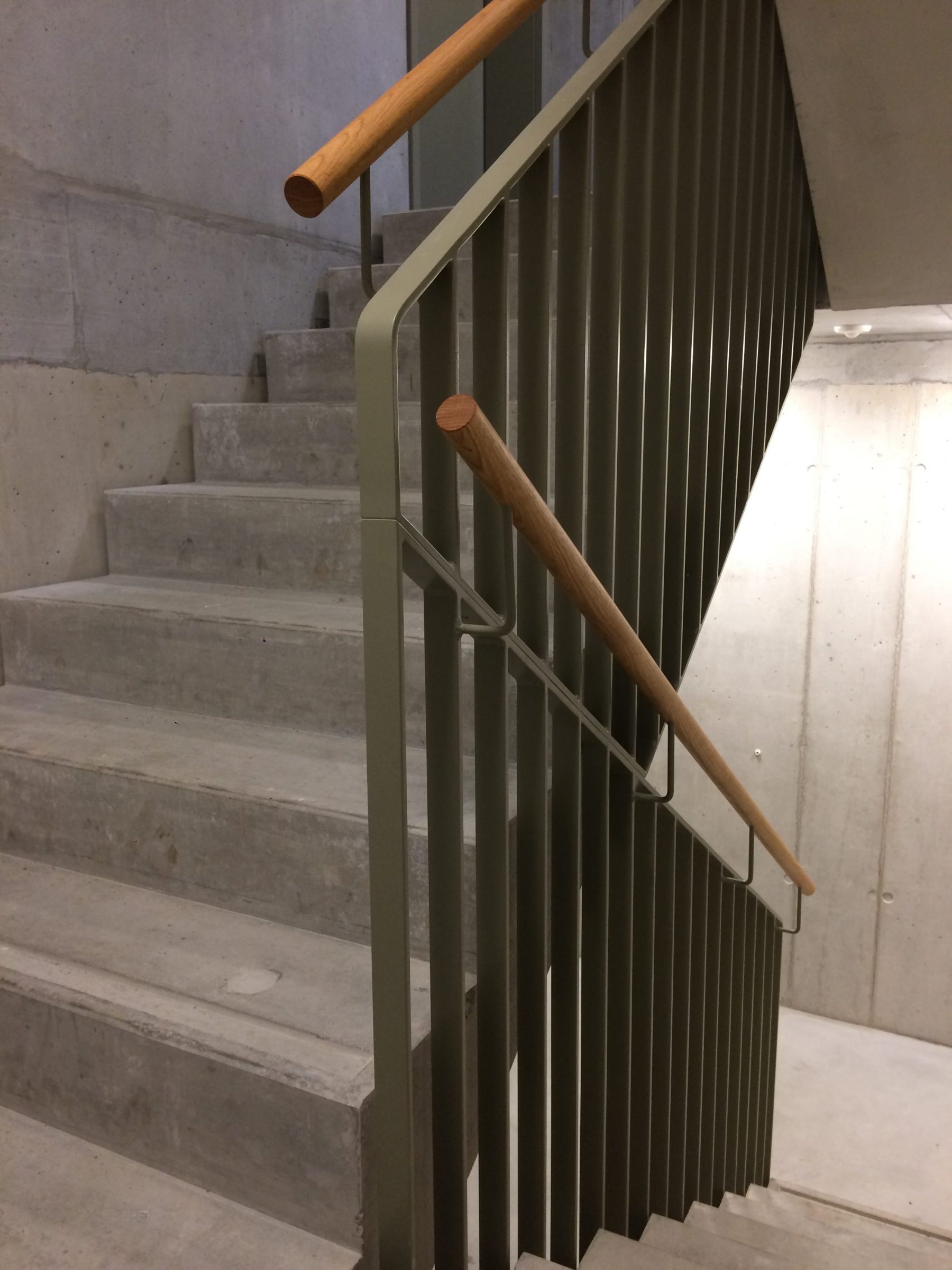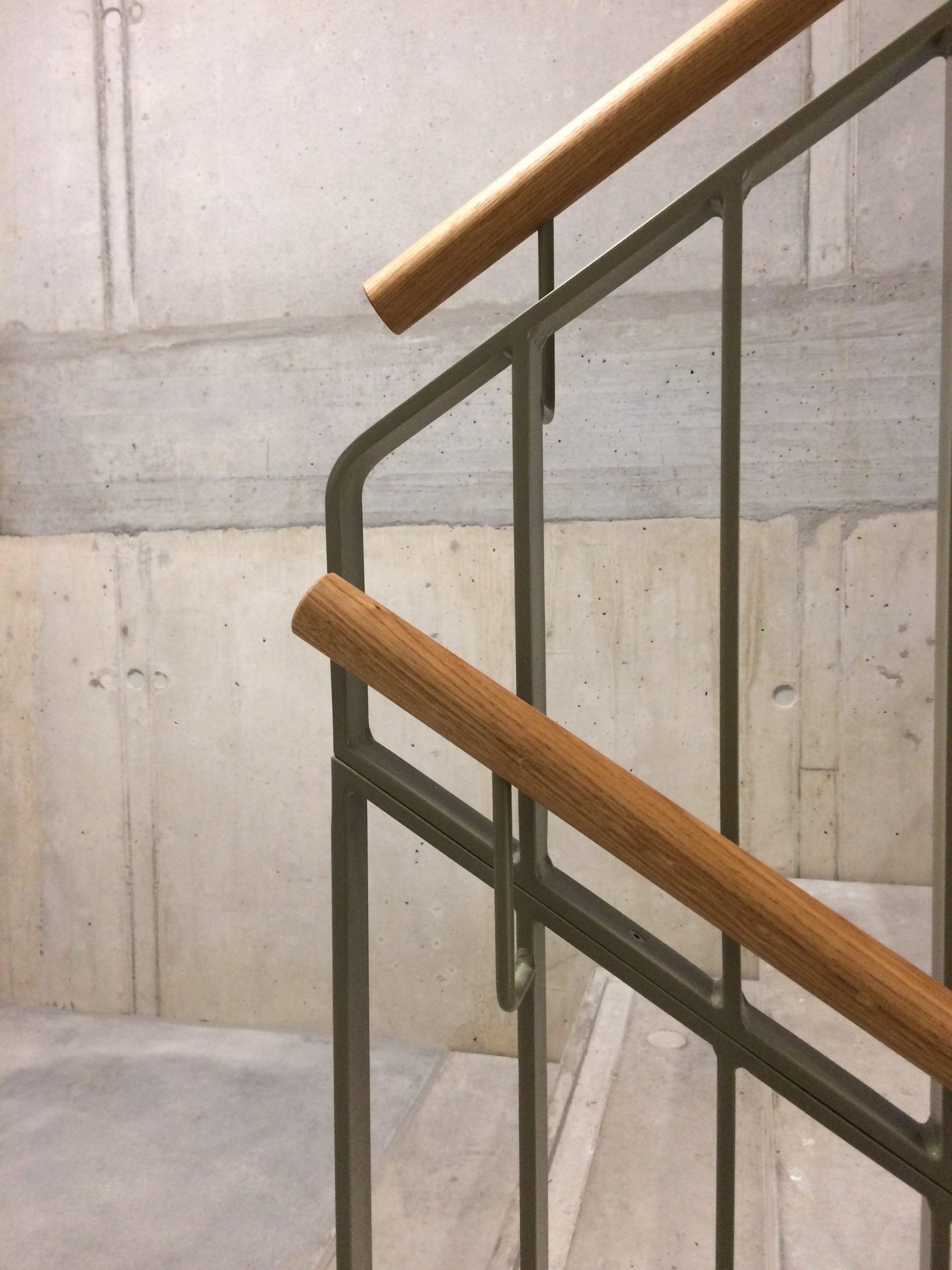 New construction, Zurich
During my work at SLIK Architekten, I have done the execution of a three new buildings with a total of sixteen appartements. The design and material choices of the details can be seen in the staircase, with a beautiful wooden handrail and metal coated with a light green colour, as well as in the living room wooden floor and kitchen colours and in the bathroom with the tiling and sanitary element choices.
Pendant mon travail chez SLIK Architekten, j'ai été responsable de toute l'exécution de trois nouveaux immeubles avec au total seize appartements. Le design et choix des matériaux pour les détails peuvent être observée dans les cages d'escalier, avec une main courante en bois et le garde corps en métal avec un revêtement de couleur vert clair, ainsi que dans le salon, avec le choix du parquet au sol et les couleurs pour la cuisine, et dans la salle de bains avec le choix de carrelage et d'élément sanitaire.