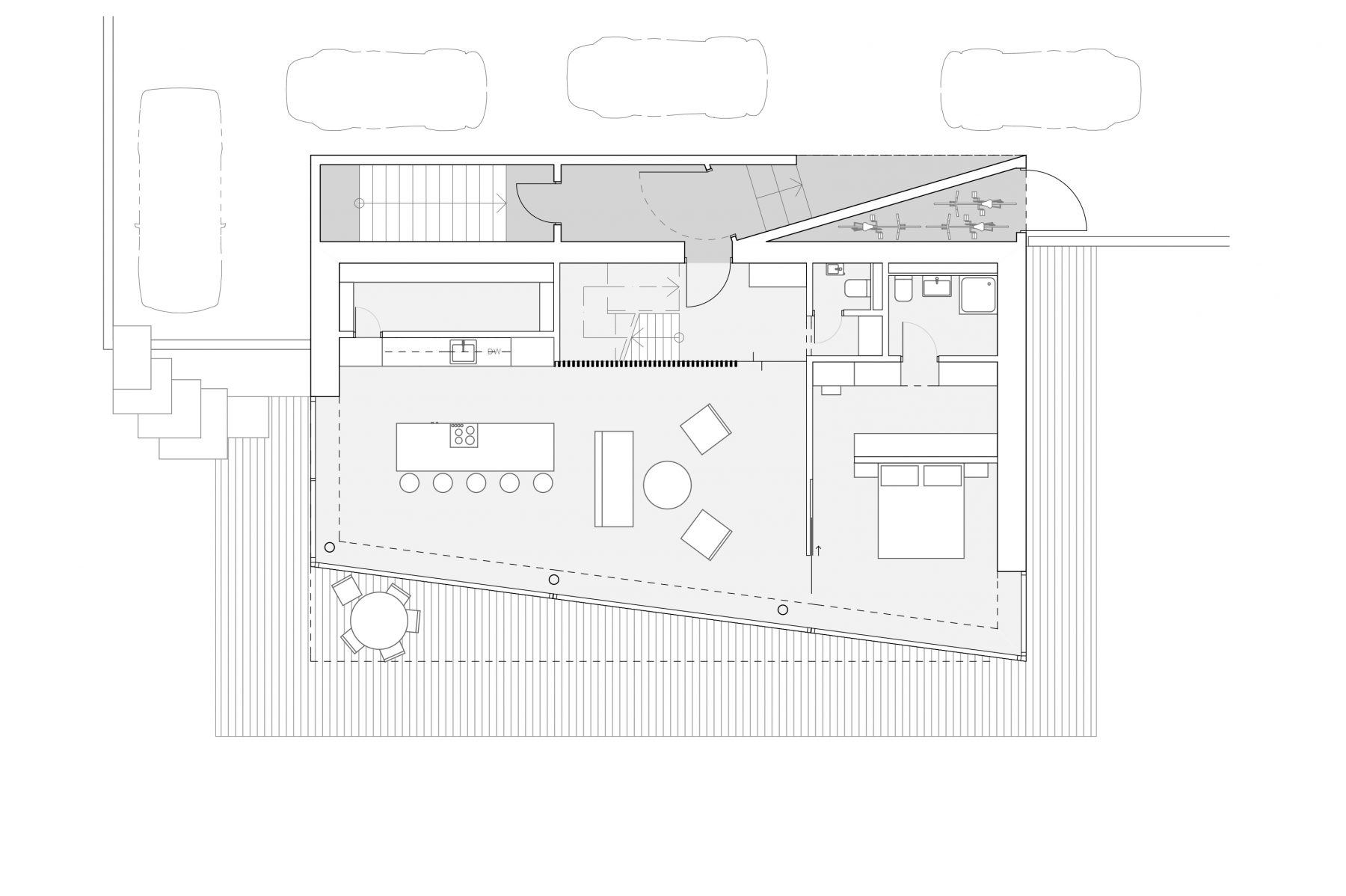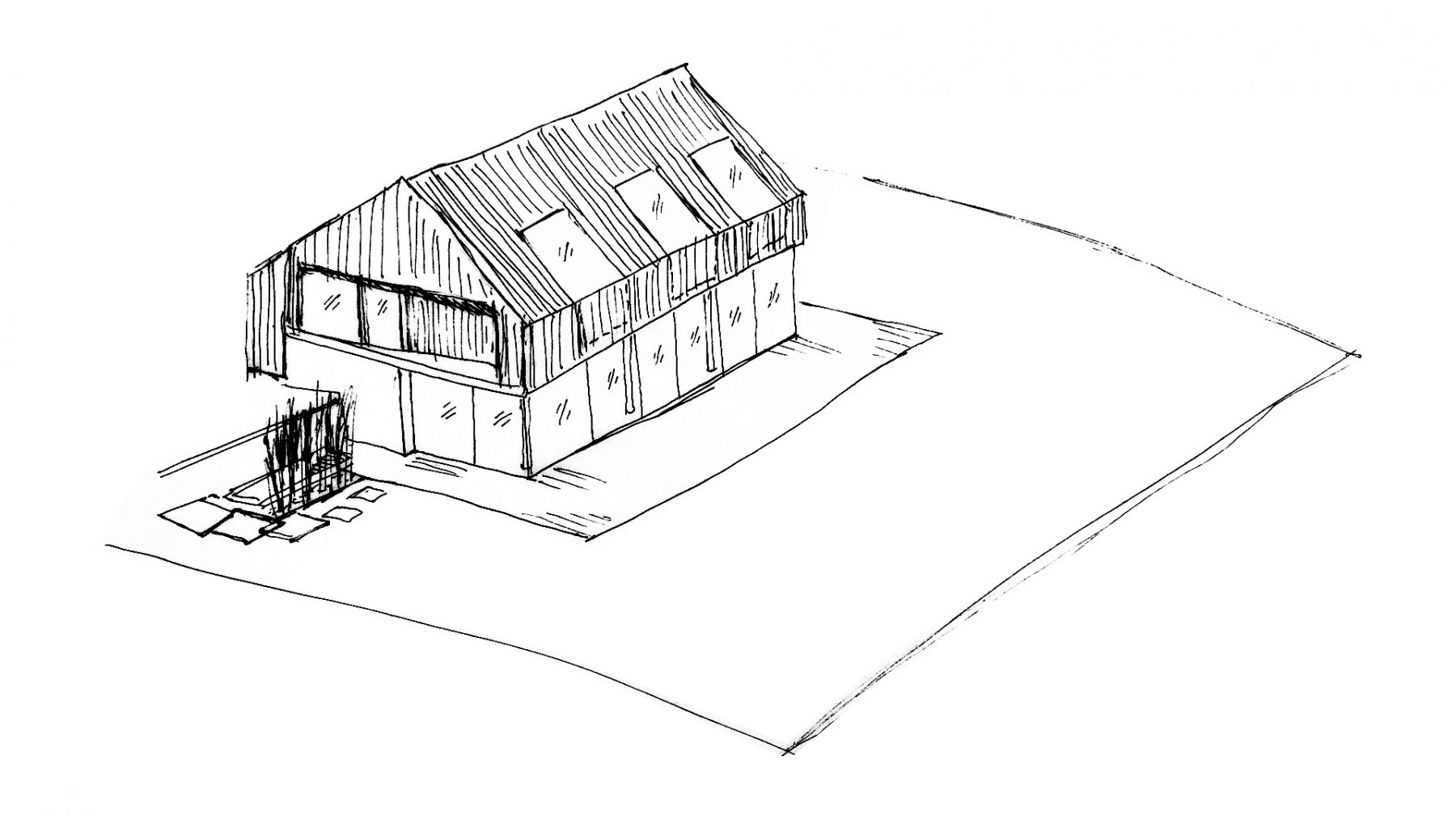 New House in Twann, Biel
Conceptual design for a new house in Twann. The project parcelle is placed between the SBB train tracks and the Lake of Biel. All the technical rooms are placed on the side of the railway tracks to create a sound barrier. The rooms and the living room are placed facing the lake, offering the best possible view from all important spaces of the house.
Design conceptuel d'une nouvelle maison à Twann. La parcelle du projet est placée entre les rails des CFF et le lac de Bienne. Tous les locaux techniques sont placés du côté des rails pour créer une barrière phonique. Les chambres ainsi que les pièces de vie sont orientées en direction du lac pour offrir la meilleure vue depuis tous les espaces importants de la maison.