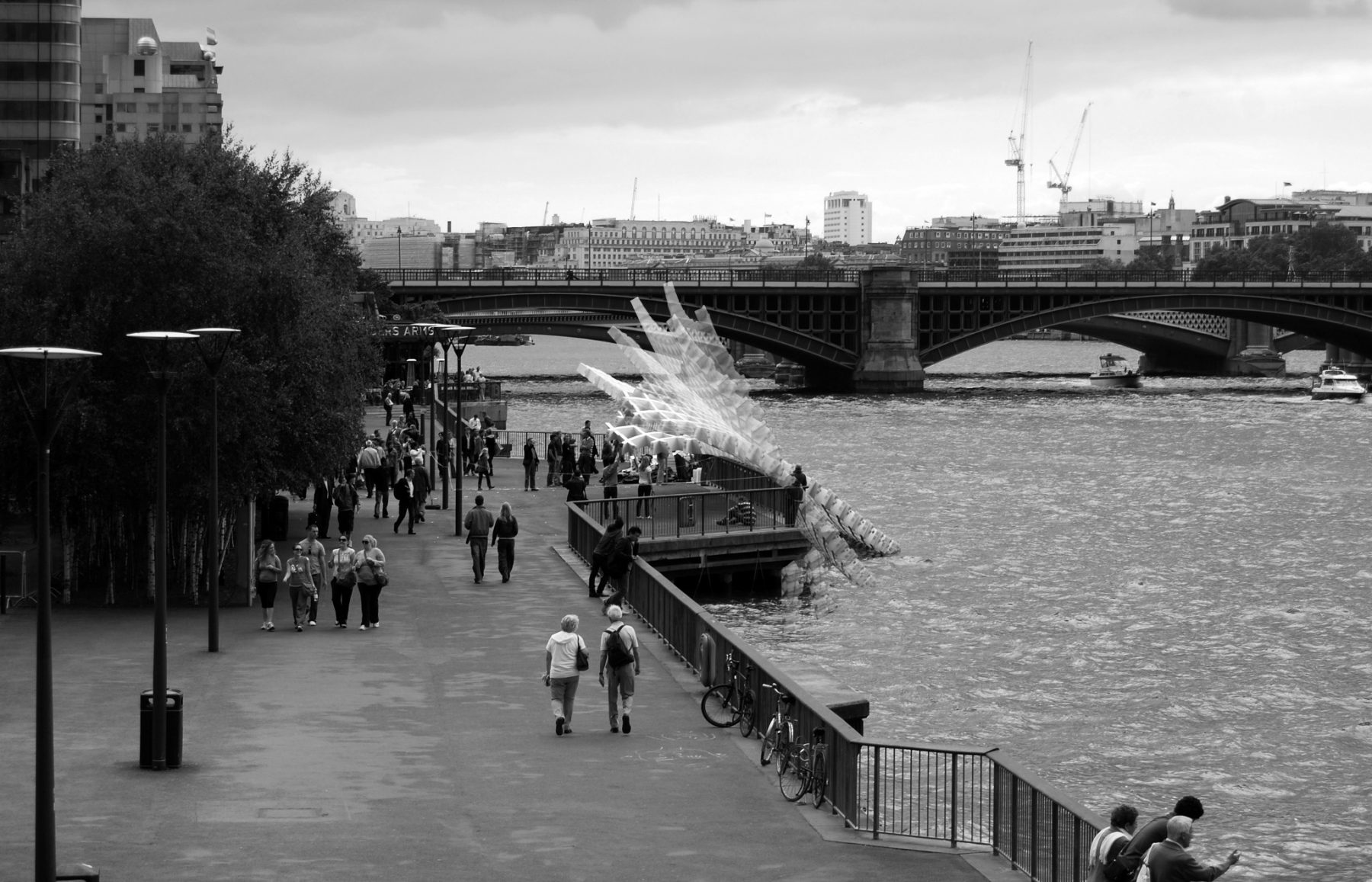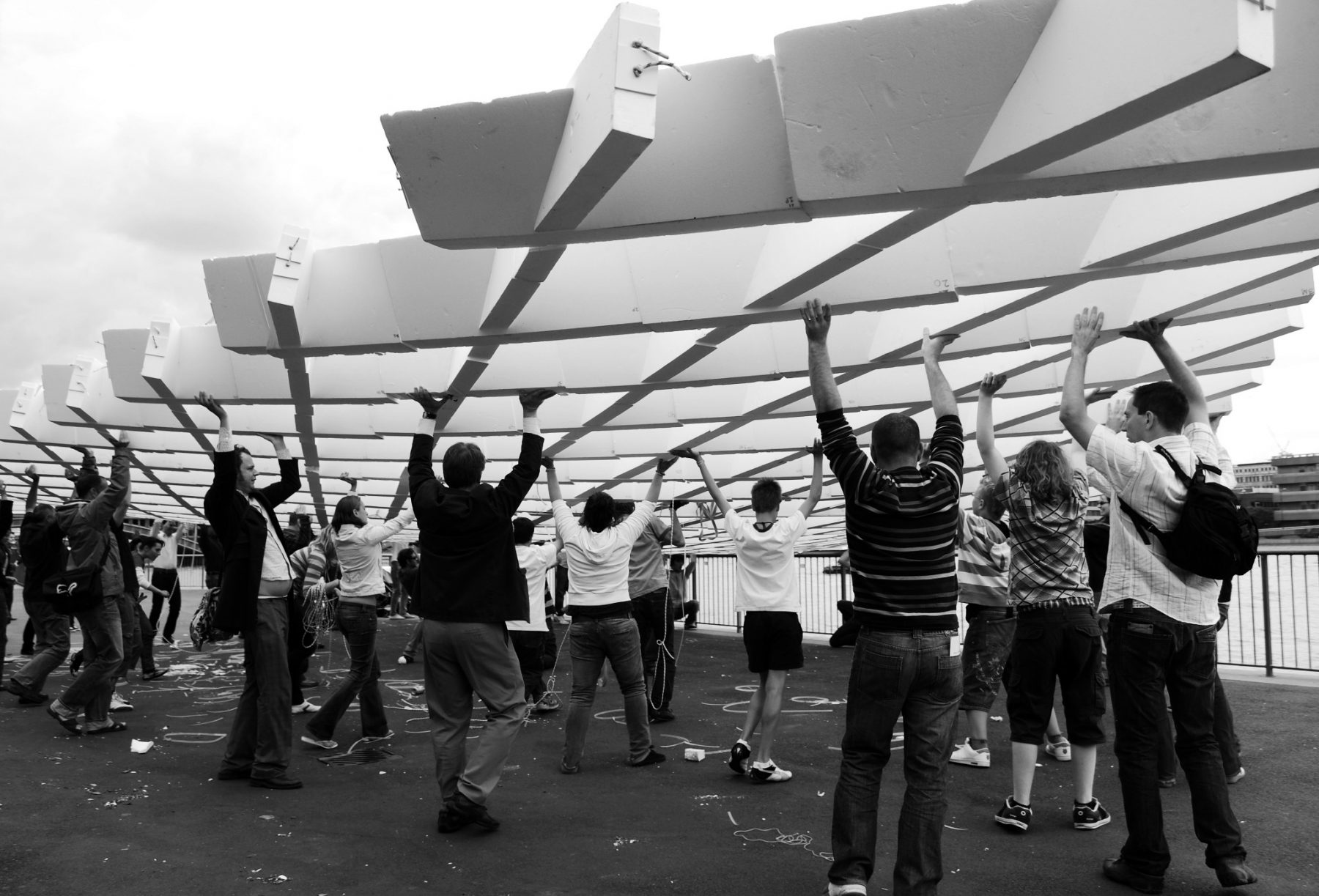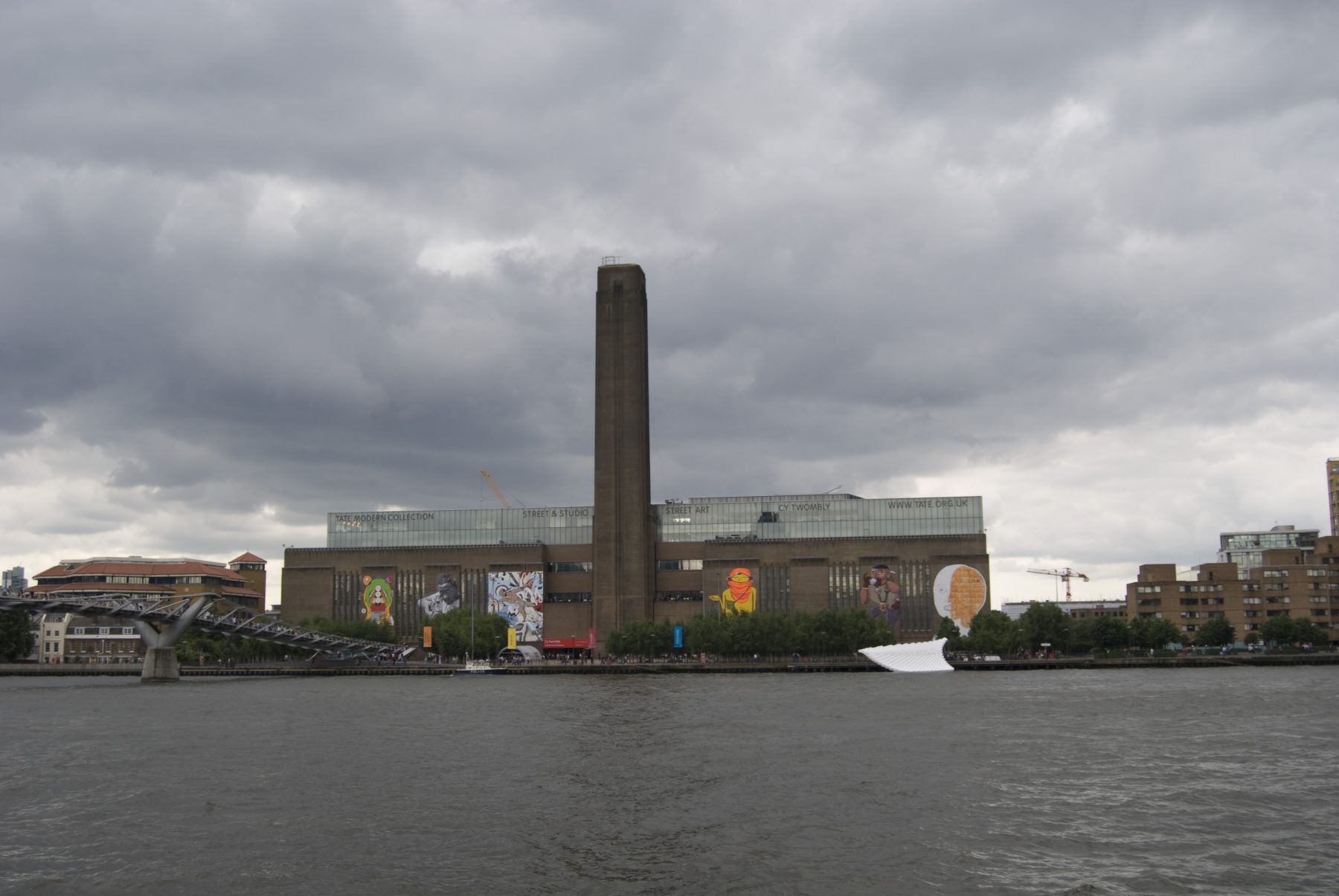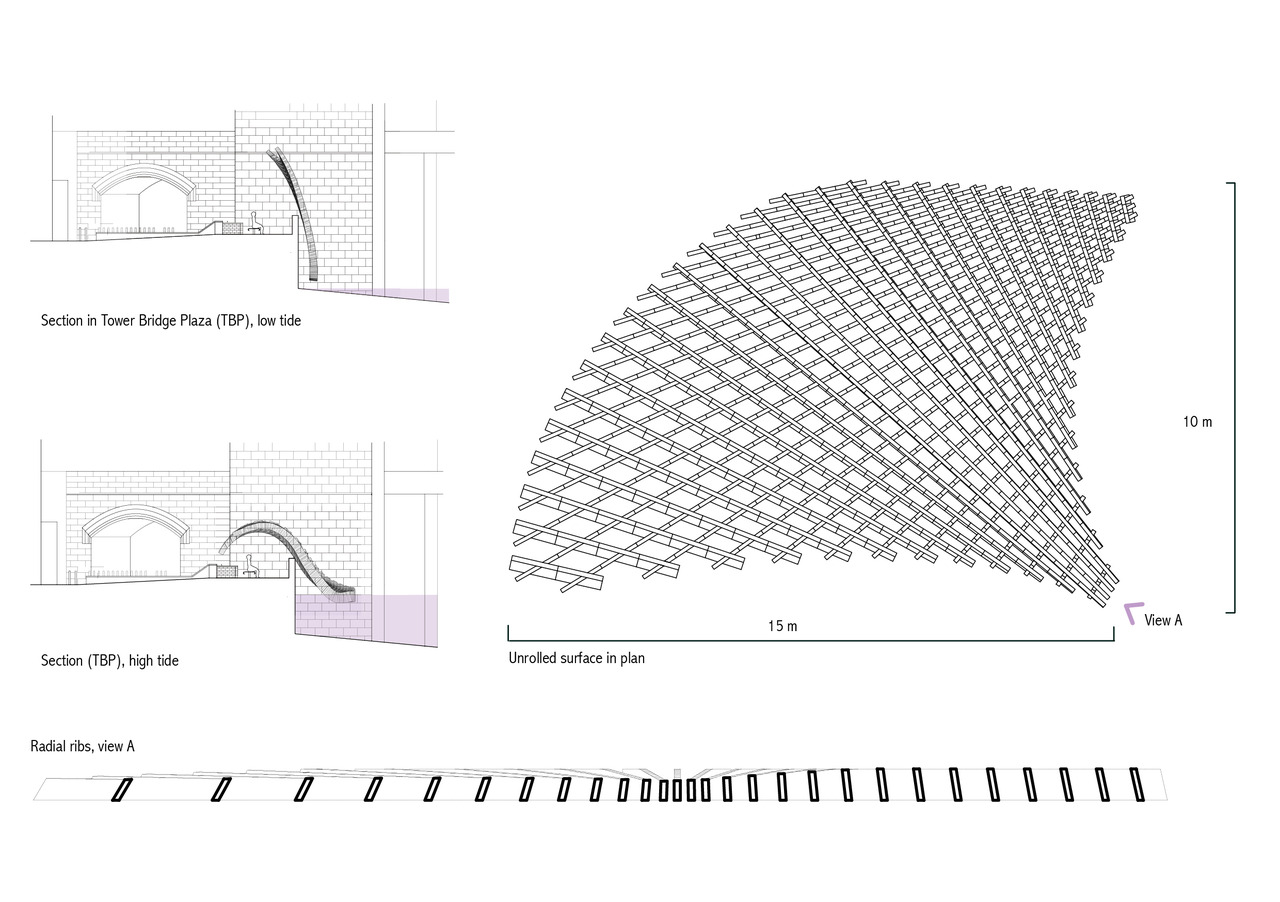 Overflow, London
"Overflow" was awarded the prize for "Signposting" and won first prize as the festival's "Best Overall Project" by the final Jury of the NASF (National Architecture Student Festival).
This project was presented in the Venice Architecture Biennale 2008, as part of the Swiss Pavilion exhibition.
"Overflow" was situated in front of the Modern Tate museum in London. The structure is made out of foam and ropes, the surface changes it curvature according to the tides of the river Thames.
The structure was designed and built by twelve second-year students in architecture, EPFL Swiss Federal Institute of Technology in Lausanne.
"Overflow" a été décerné le prix de "Signalisation" ainsi que le premier prix du festival en tant que "Meilleur projet général" par le jury final de la NASF (National Architecture Student Festival).
Ce projet a été présenté dans le Pavillon Suisse durant la Biennale d'architecture de Venise en 2008.
"Overflow" a été placée devant le Musée du Tate Modern à Londres. La structure est faite de polystyrène expansé et de cordes, la surface se transforme en changeant de courbe selon les marées de la rivière Thames.
La structure a été dessinée et construite par douze élèves de deuxième année d'architecture, à l'EPFL, école polytechnique fédérale de Lausanne.