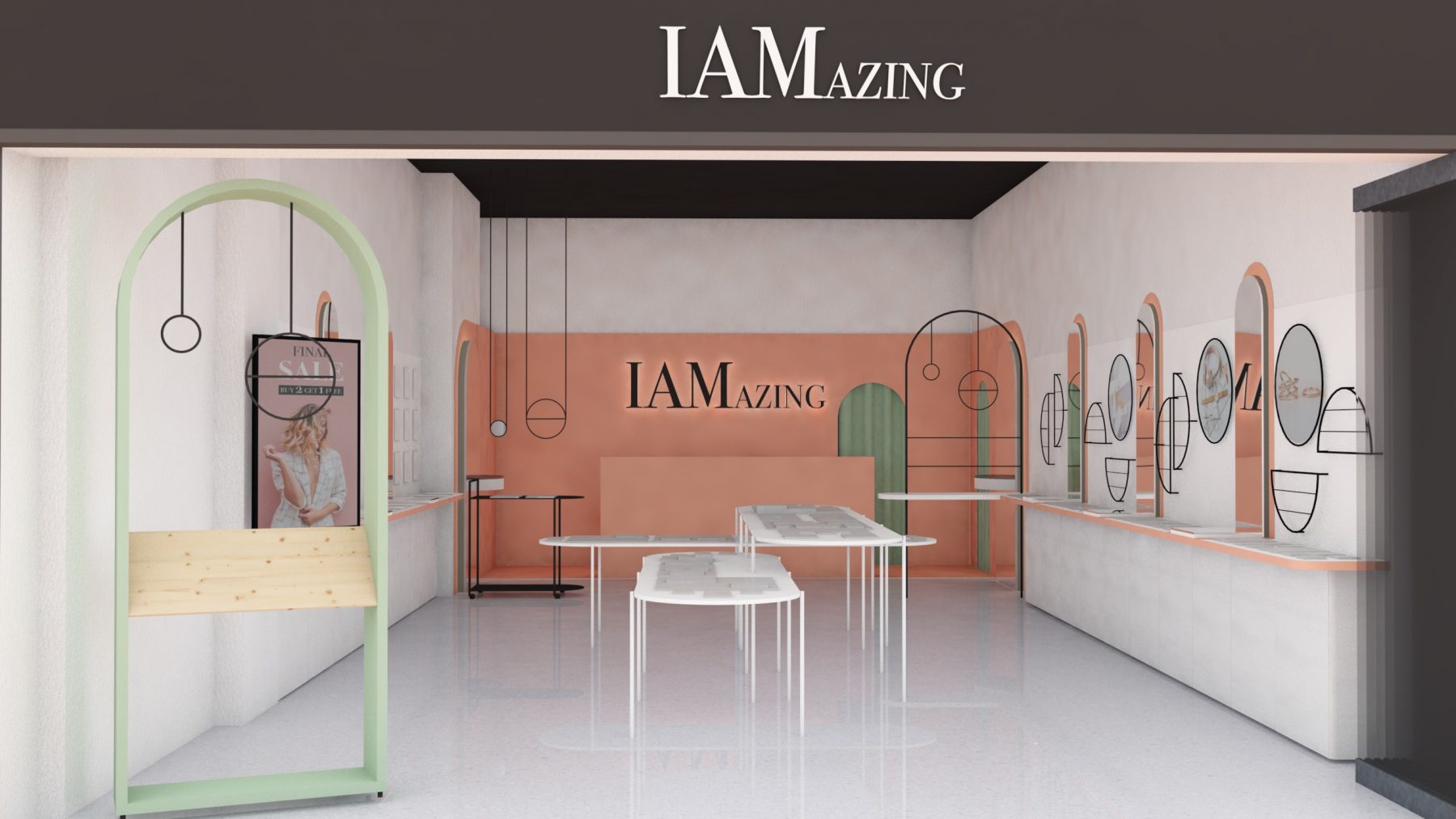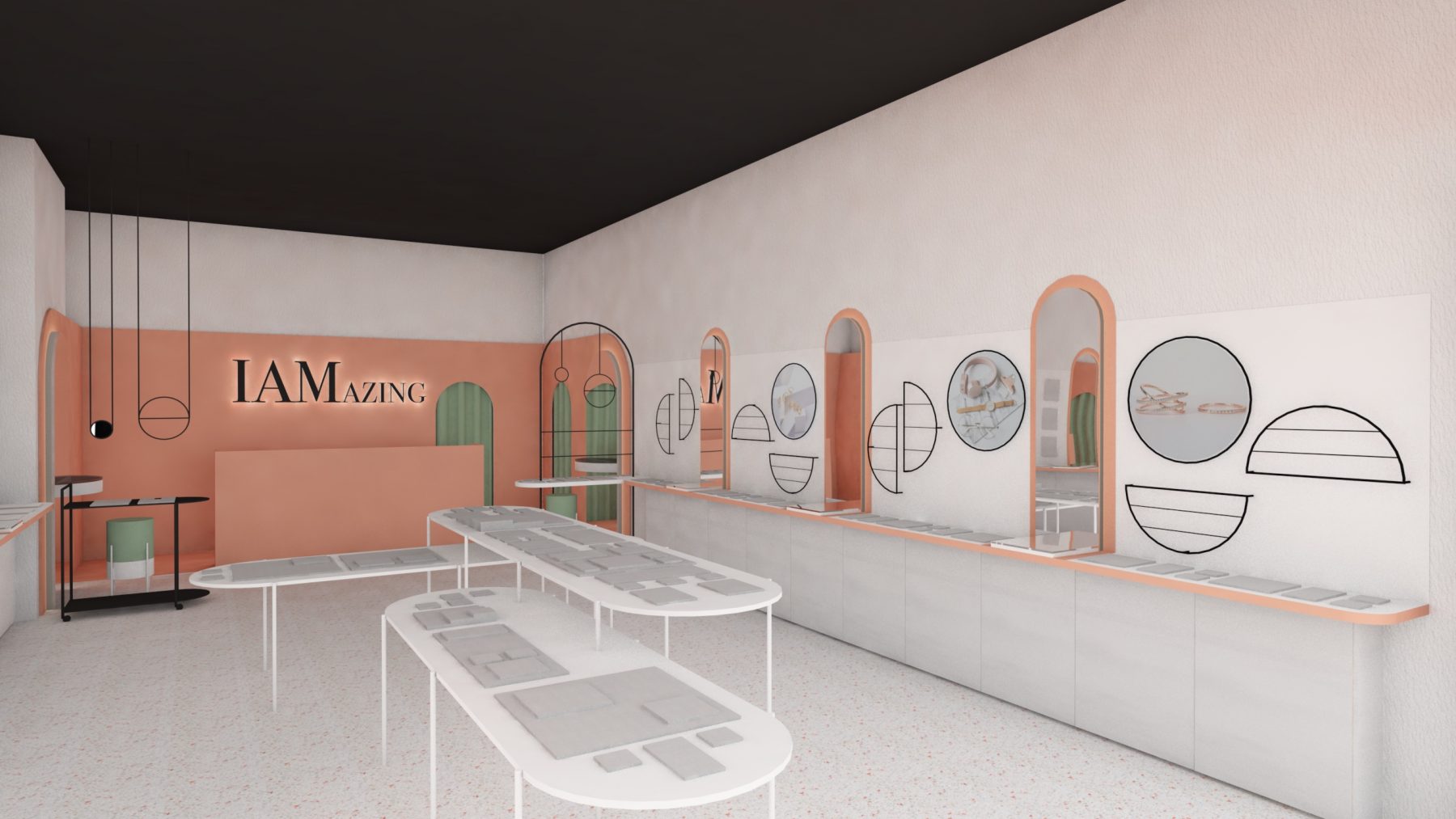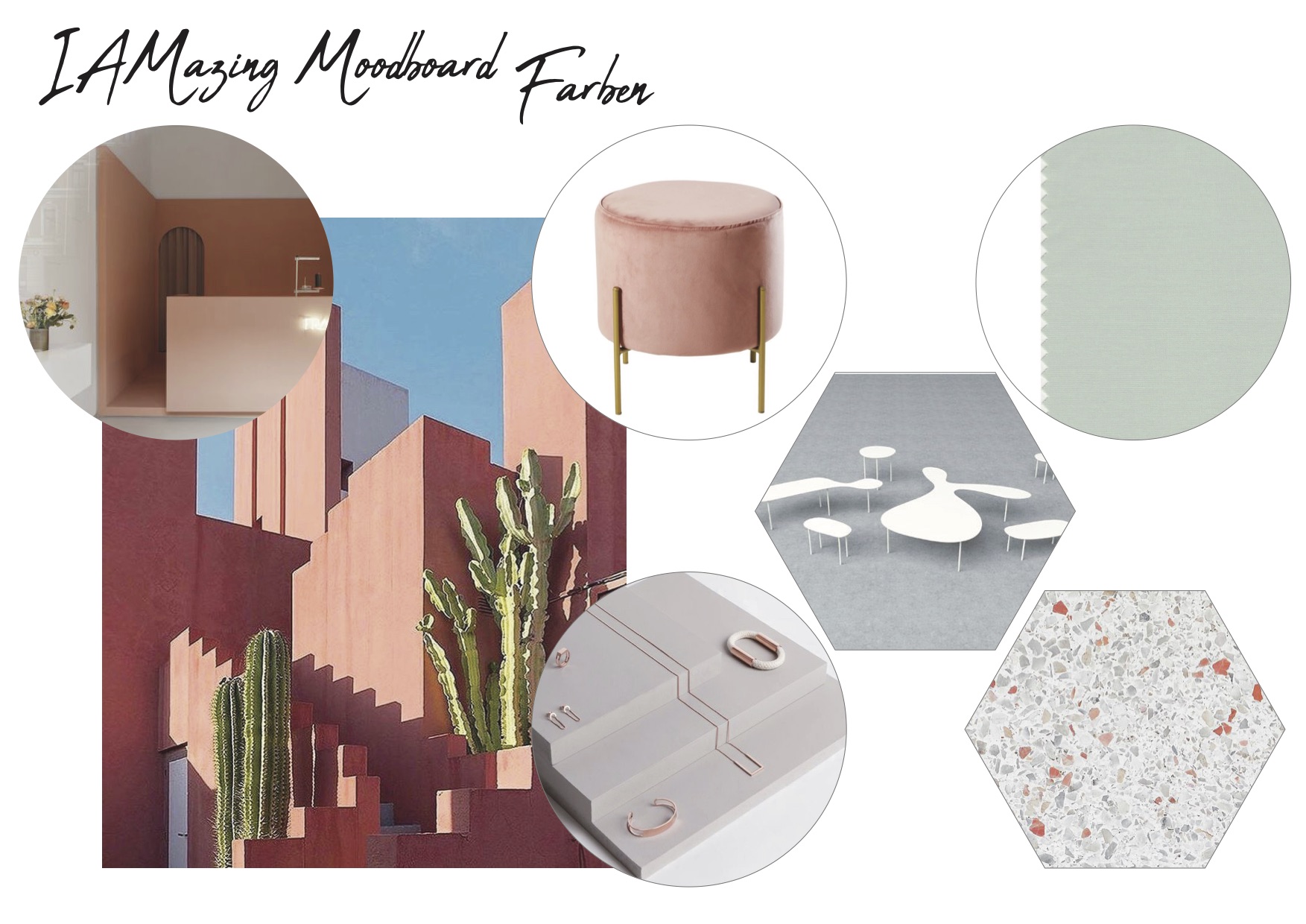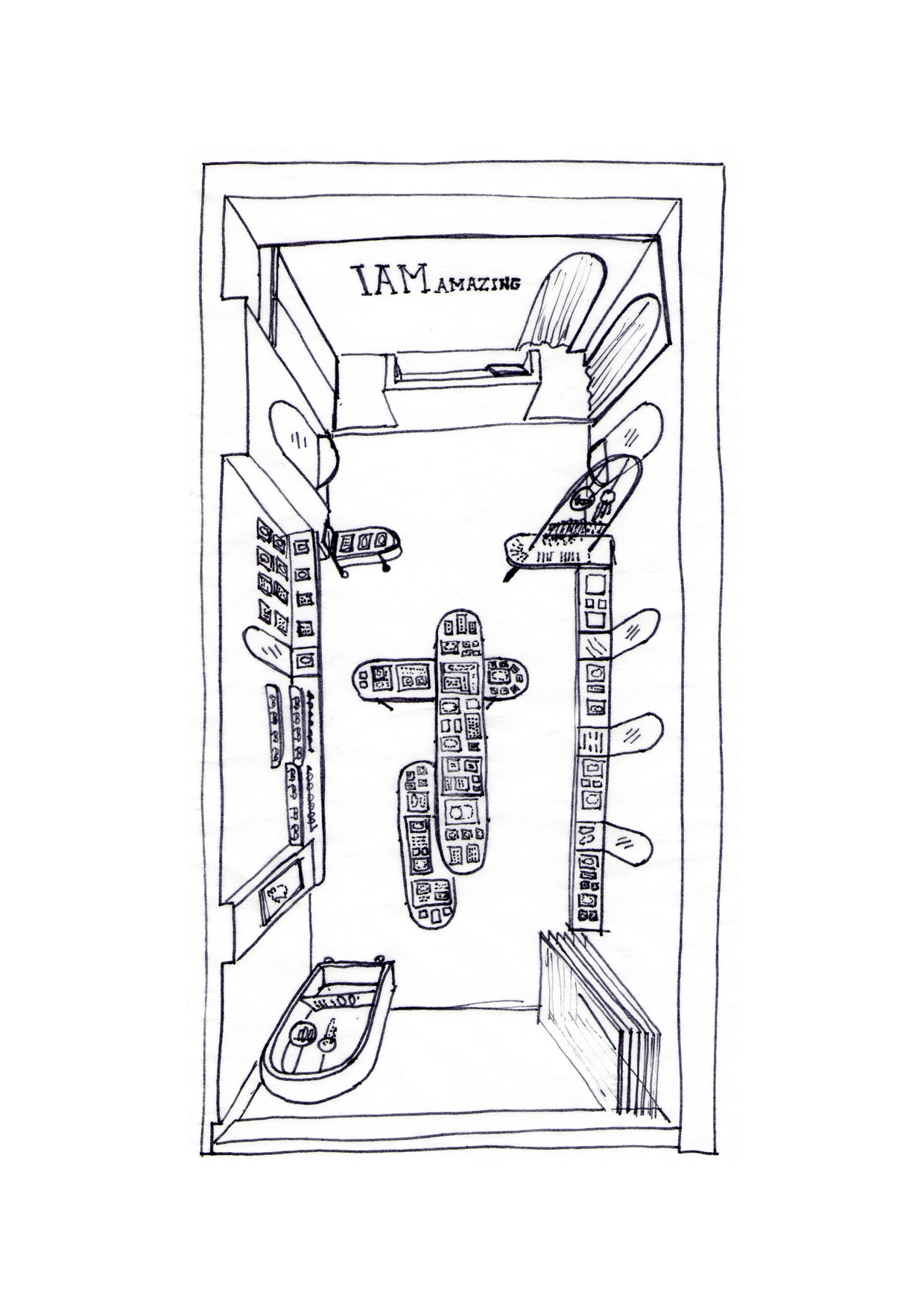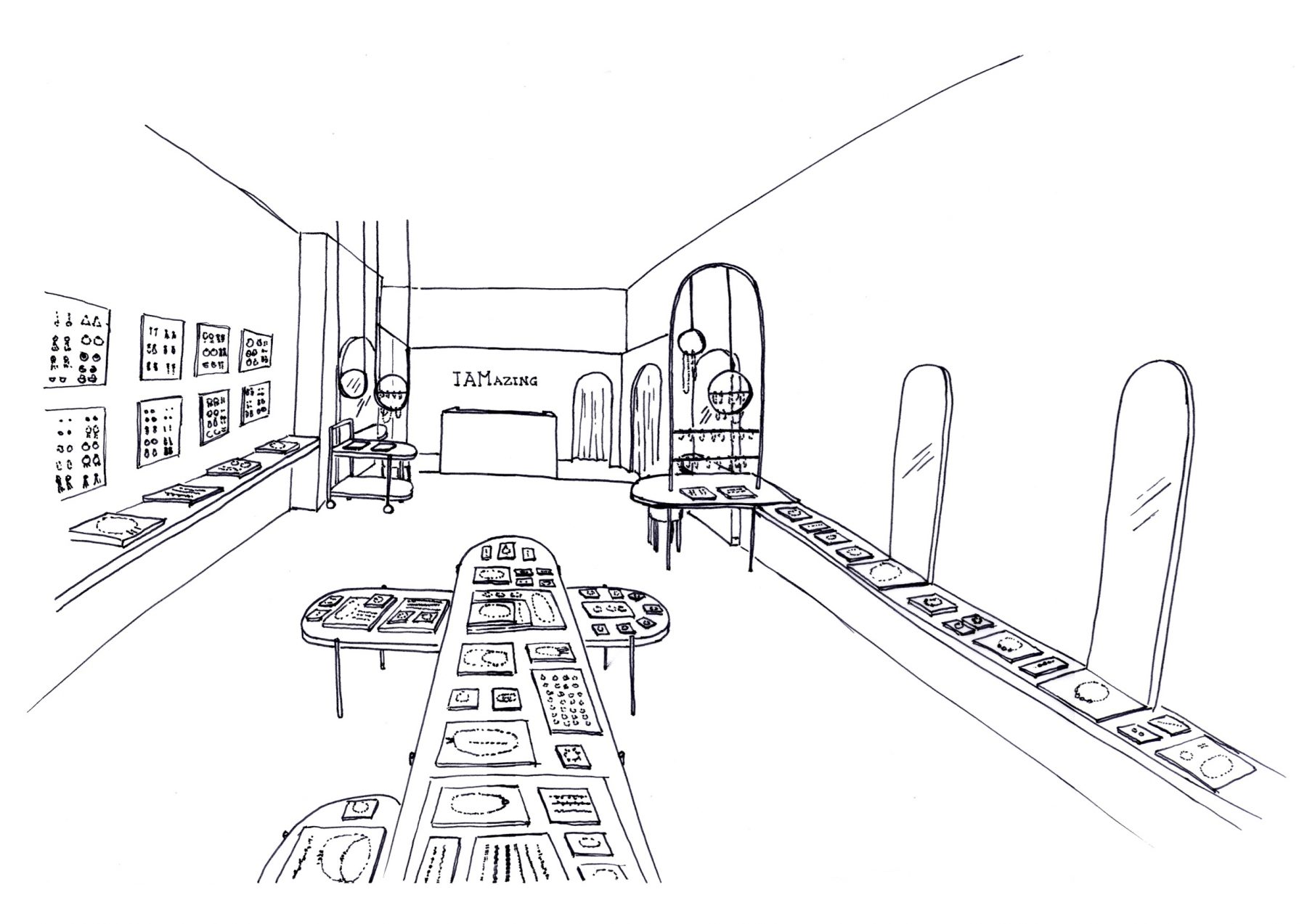 Store design, IAMazing jewellery, Spreitenbach
The jewellery brand "IAMazing" wanted a new look for the new store in the renowned shopping centre Tivoli in Spreitenbach near Zürich. The new concept should mostly be aiming young women and sells mostly gold and silver platted jewellery and also some expensive jewellery with pure gold and diamonds. The clients brief was to change the layout of the store to feel welcoming to the customers, inviting them into the store and feel warm, friendly and modern, the store layout should allow the maximum surface to expose jewellery on walls and tables.
The plan layout was adapted such that the brand name would figure at the back of the store, the middle of the store would have a big table with different heights with all the jewellery style being exposed in boxes on the tables. Along both sides of the wall there is a long table with jewellery, the walls will have the mirrors, allowing the customer to try on the jewellery.
The colour concept was mainly warm colours with red ochre and cactus green with a terracotta flooring bringing the warm colours tones into the store design. The furniture design is completely customised to the store layout with contemporary design. The store is sectioned with long narrow and rounded mirrors, allowing the wall to be segmented in different areas for each jewellery design type. The area near the cashier would be exposing the expensive jewellery in enclosed glass boxes, allowing the customer to try the jewellery in a seated and more privative area.
The design process was first presented to the client with hand drawn sketches and colour concept shown through the design of a mood board. Once approved by the client, the concept was designed in 3D and rendered to produce the final project concept with detailed colours and furniture design.