So Iceland is know for the ice and the fire, and with it comes a lot of thermal hotspots. The most famous one being near Reykjavik called the "Blue Lagoon", it's a 40 minutes drive near the airport, not in the city center. I'm telling you because be thought the "Blue Lagoon" was in the city center of Reykjavik as google maps would tell you, but that would only be the shop selling you the soaps and clay. That said, there are other spas white the blue milky water such as in Mývatn  with it's "nature baths". We only tried the blue Lagoon but it was late at night and our picture wouldn't do it any justice. Being a big fan of hot springs an spas, I did hear of an other special spa in Iceland and was very keen in trying it out. That's why I had such a happy face when we finally found it!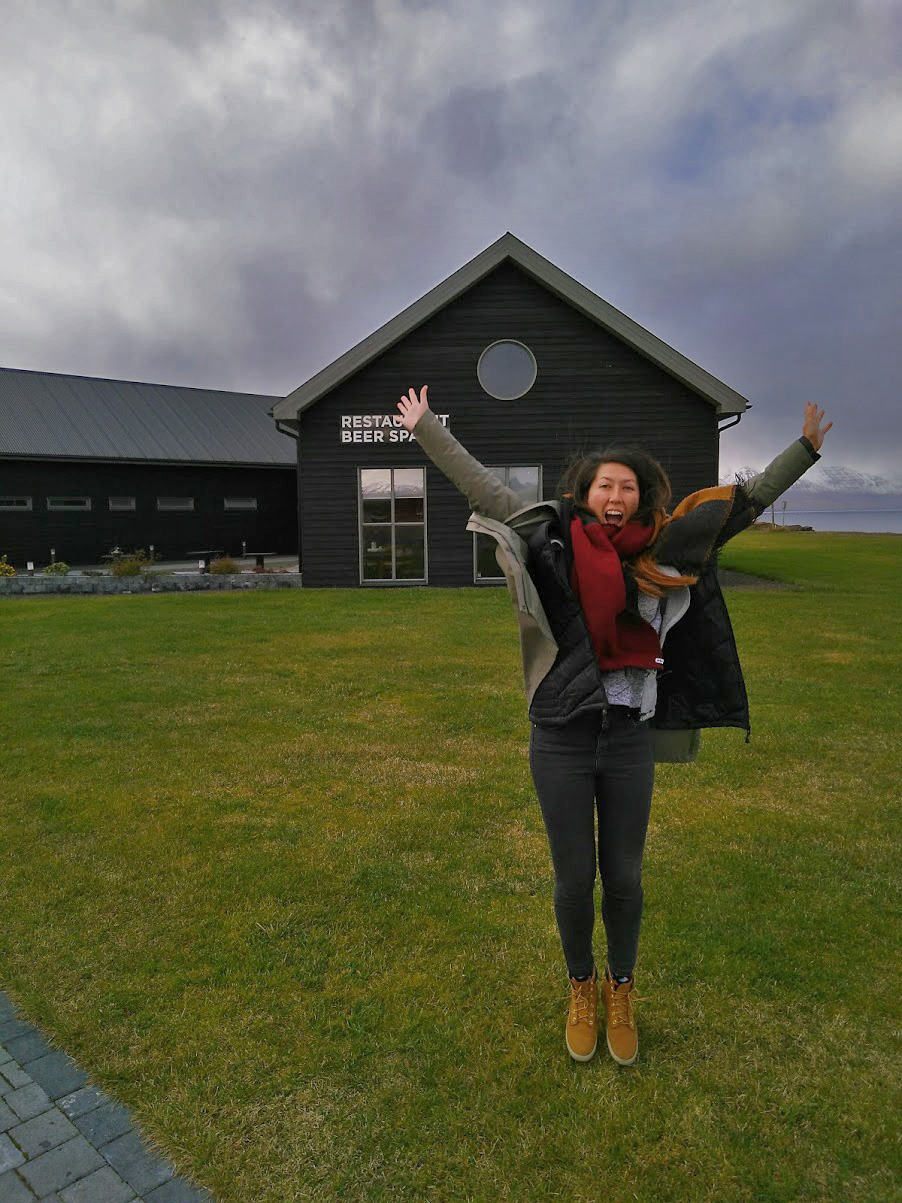 Yes you guest it right, a "beer spa". It's even better then it sounds. For all the beer lover of none beer lovers, I would say it is a fun spa. Why? Well the place is lovely, the scenery is unbelievable, the interior is well done and… you get beer! And according to the spa, the mixe that is put into your beer tub… yes there is a beer bathtub in a wooden bathtub full of a mixe of young beer, brewers yeast and beer hops that are said to be good for your skin and hair.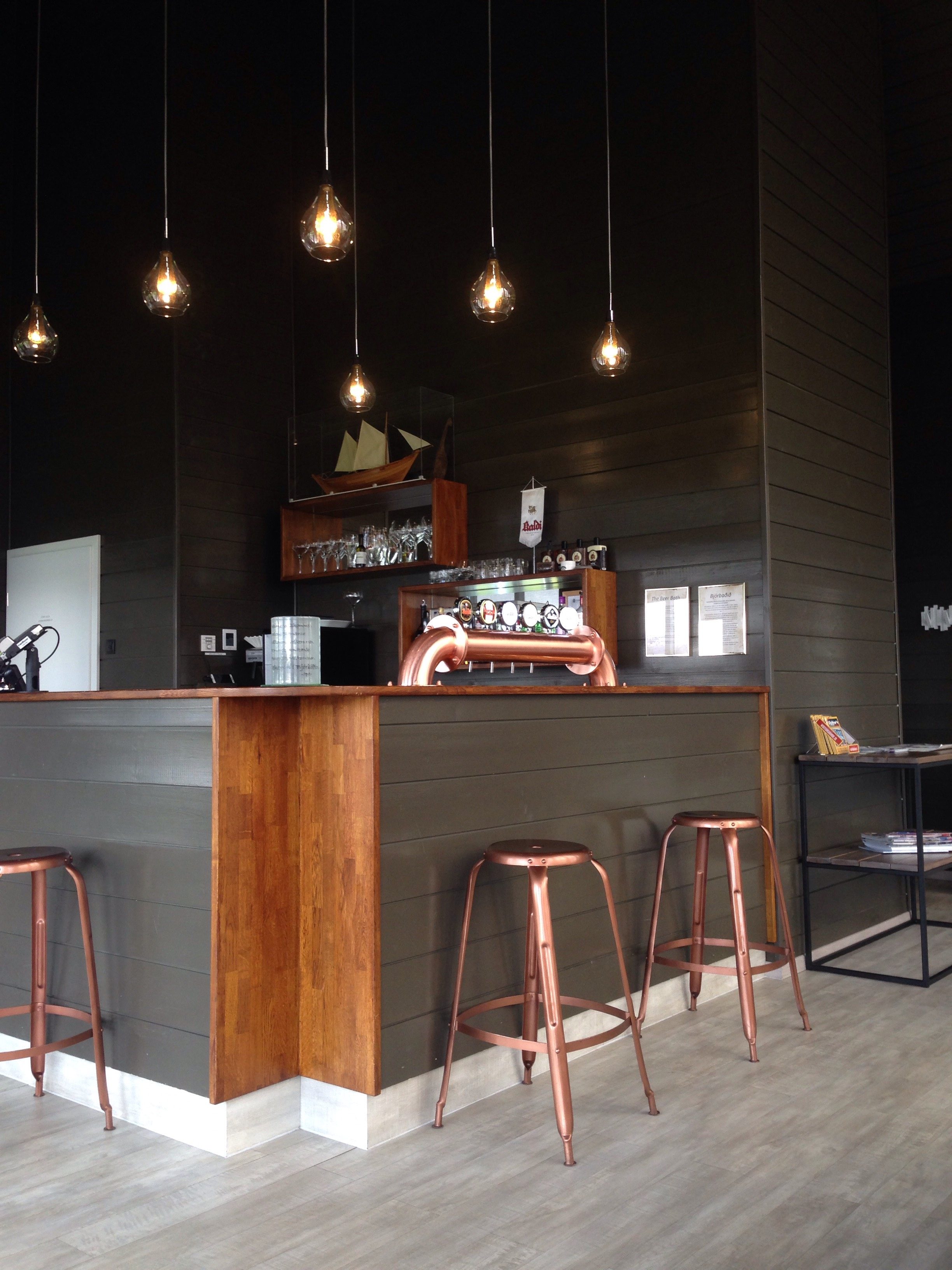 The preparation of the bath takes about 20 minutes and you may reserve online prior to your visite if you do not wish to wait in line for an hour. While waiting we tested the local beer called  "Kaldi". The location of the spa is in Árskógssandur, known for it's brewery. The spa opened in 2017, and I must say they did a very nice job with the architecture and the interior design. We had one the beers with beautiful and soothing see views. I enjoy the decoration and furniture, with beautiful hanging light bulbs and also thoughtful touch of the cooper bar stools in reminder of the cooper beer tabs. 
The spa allows you to have two option, either an exterior bathtub or interior bathtub. As it was a very windy and cold day, we didn't opt for the outdoor baths but had a bath for two with my beloved Thomas in a private bathroom with its own wooden bathtub, containing a mix of beer. The procedure is that you would bathe in this brewers mix for 25 minutes and are allowed to dring as much beer as you want while in that private bath room. Yes, I was tipsy after that bath…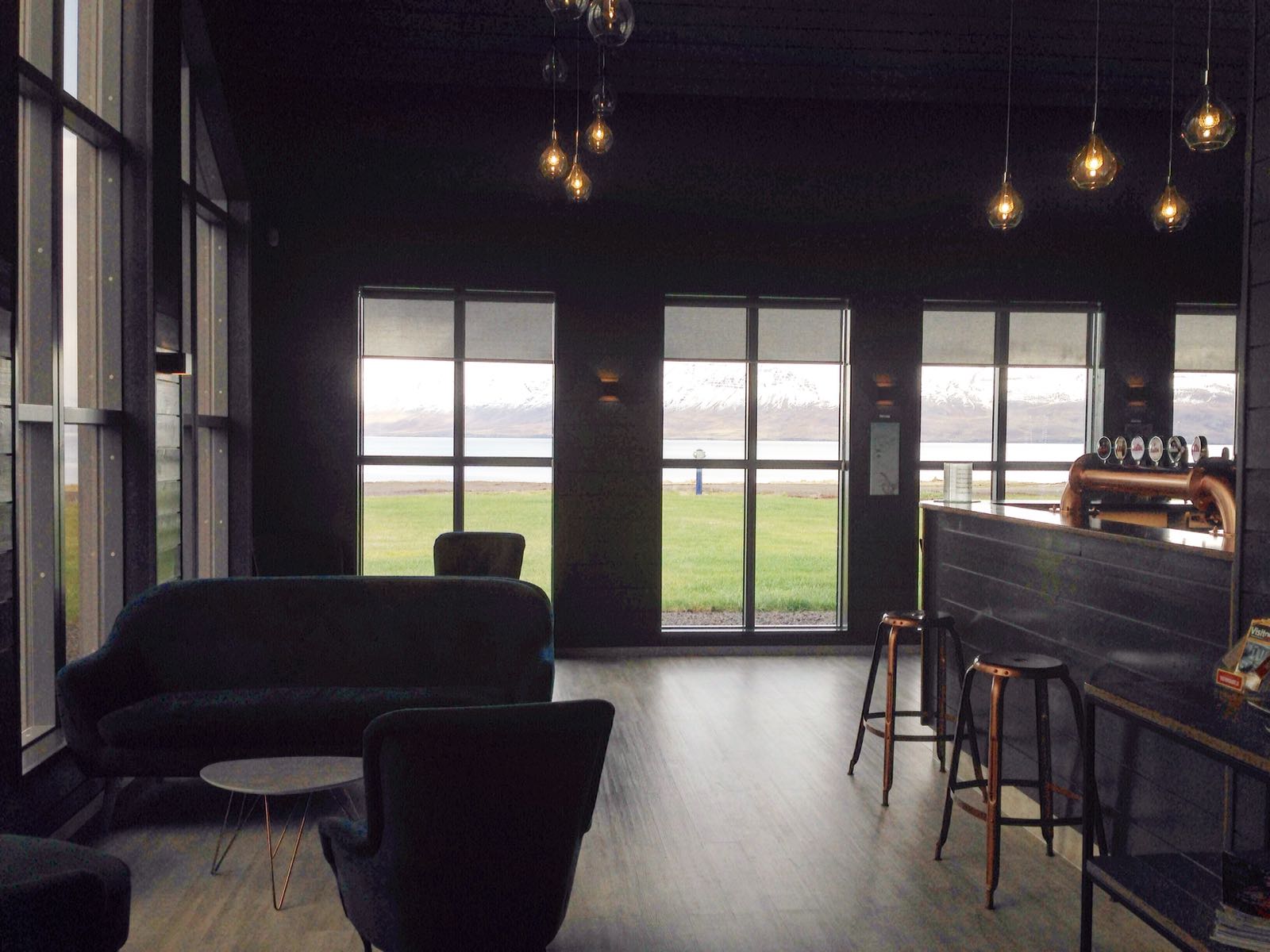 And after the bathing you get to go upstairs, in a quiet room with beds, where they will let you lay down and wrap you up in a blinket, for an other 25 minutes. I slept for a few minutes… And then got a bit bored by the music, that was a bit too loud. But the little rest was worth it, for more adventures in Iceland.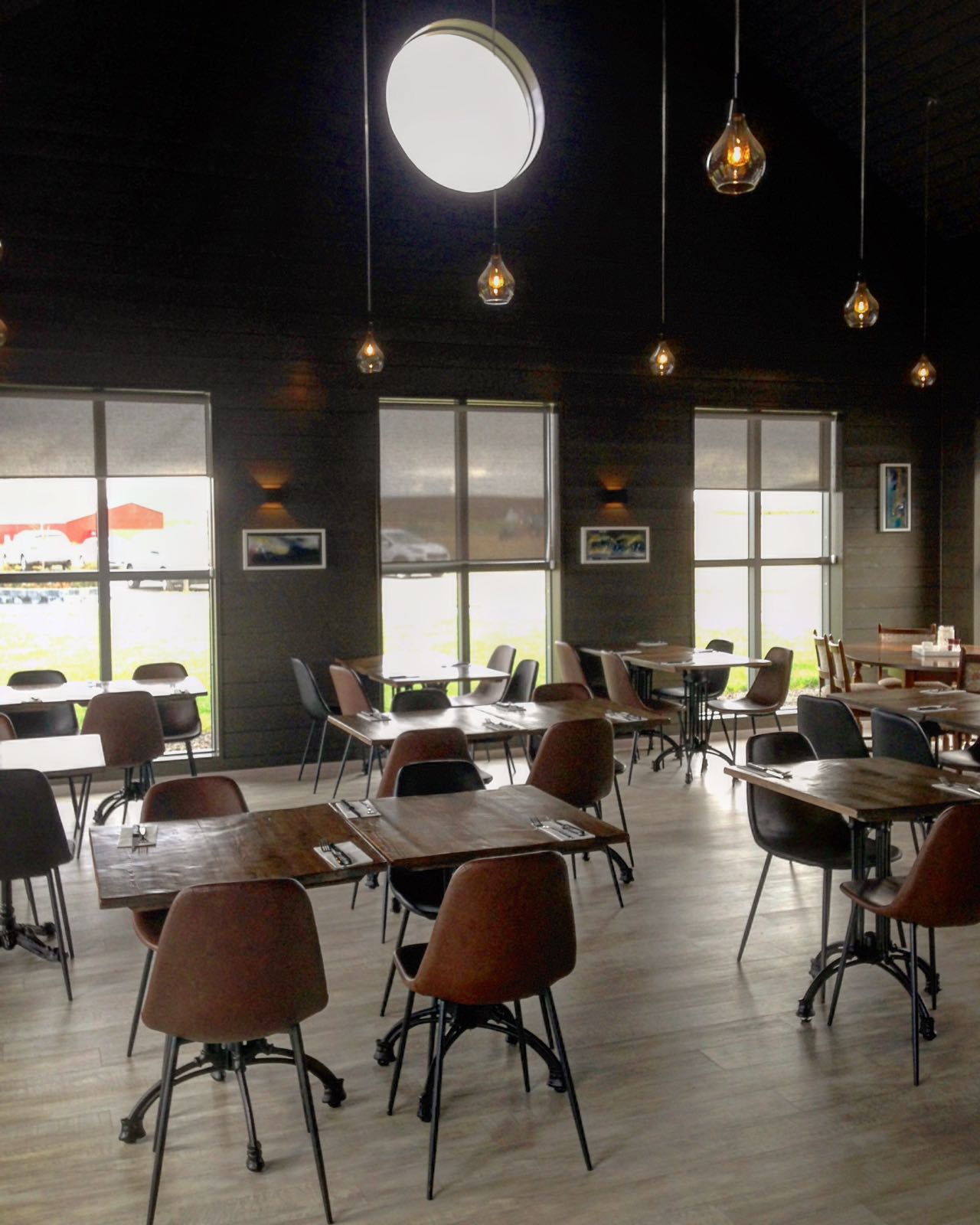 I'm sure the beer got into my skin. I felt nice and my skin was all soft. I also had my hair in the bath, but it had a lot of white flaks from the mix they had added in the bath. They do not recommended to shower directly after the bath, to feel the full effect of the beer bath. So for you girls and guys who don't want to look weird after the bath I suggest not to put you head in the bath. That way you hair would look very dirty. I would definite want to go back there sometime but in summer, and test out the outdoor bathtubs.
To find out more about it you can go under this link: www.bjorbodin.is Enjoy!